Mom & Pops Burgers - Chatham, MA
Open today 8:00 AM - 11:00 PM
736 Reviews
$$
1603 Main Street
Chatham, MA 02633
---
Orders through Toast are commission free and go directly to this restaurant
---
Menu
Popular Items
cheeseburger
$7.95
american cheese, lettuce, pickles, onions, pop's sauce. served on a toasted sesame brioche bun
Popular
burger
$7.25
lettuce, onion, pickles, pop's sauce. served on a toasted sesame brioche bun
Popular
california burger
$10.25
pepper jack cheese, bacon, lettuce, avocado, mom's sauce. served on a toasted sesame brioche bun
Popular
mcdowell's burger
$7.95
american cheese, pickles, diced onions, mustard, ketchup. served on a toasted sesame brioche bun
Popular
plantain & black bean vegetarian burger
$10.25
house-made plantain & black bean patty, lettuce, onion, avocado, sweet chili sauce. served on a toasted sesame brioche bun
Popular
chicken tenders
$10.95
buttermilk fried chicken tenders. served with 1 complimentary dipping sauce. additional dipping sauces $0.75
Popular
buttermilk fried chicken sandwich
$13.95
buttermilk fried chicken, lettuce, pickles, mayo. served on a toasted sesame brioche bun
Popular
mom & pops fries
$7.00
naked fries topped with cheese sauce, grilled onion, pop's sauce
Popular
naked fries
$5.50
our house fries with a touch of salt
Popular
frappes
$6.50
vanilla, chocolate, swirl, snowy owl coffee, snowy owl mocha. coffee and mocha frappes made with snowy owl cold brew coffee
Popular
Breakfast
huevos rancheros breakfast burrito
$10.50
2 fried eggs, cotija cheese, house guacamole, crispy potato, pickled red onion & house ranchero sauce, wrapped in a flour tortilla
egg & cheese sandwich
$7.95
1 fried egg & american cheese on a toasted sesame brioche bun. choice of bacon, sausage or veggie patty (additional $2)
charlie-rito
$7.95
our "kids burrito" - 2 fried eggs & american cheese wrapped in a flour tortilla. choice of bacon, sausage or veggie patty (additional $2)
chicken & waffle
$13.95
buttermilk fried chicken & waffle. served with sides of maple syrup and honey butter
hash browns
$3.00
2 crispy fried hash brown patties
m+p's breakfast sandwich
$9.95
2 fried eggs, sharp cheddar, bacon mayo and mixed greens. served on toasted sesame brioche bun
huevos rancheros breakfast BOWL
$11.95
2 fried eggs, cotija cheese, house guacamole, crispy potato, pickled red onion & house ranchero sauce, served over mixed greens
Todays Specials
chili ginger wings
$12.95
6 crispy fried chicken wings tossed in a chili ginger glaze, topped with fried garlic and scallion
dry rubbed wings
$12.95
6 crispy fried chicken wings seasoned with our house spice blend and served with a side of alabama white sauce
street corn
$9.95
fresh sweet corn topped with ancho citrus crema & tajin. served with wedge of fresh lime
Burgers
filipino pork burger
adobo seasoned ground pork patty, house-made papaya slaw, chili garlic mayo. served on a toasted sesame brioche bun
cheeseburger
$7.95
american cheese, lettuce, pickles, onions, pop's sauce. served on a toasted sesame brioche bun
Popular
el dyablo burger
$10.95
hot habanero cheddar cheese, avocado, bacon, lettuce, pickled jalapeño peppers, shishito peppers, mom's sauce. served on a toasted sesame brioche bun
burger
$7.25
lettuce, onion, pickles, pop's sauce. served on a toasted sesame brioche bun
Popular
california burger
$10.25
pepper jack cheese, bacon, lettuce, avocado, mom's sauce. served on a toasted sesame brioche bun
Popular
mcdowell's burger
$7.95
american cheese, pickles, diced onions, mustard, ketchup. served on a toasted sesame brioche bun
Popular
bacon & blue cheeseburger
$10.25
blue cheese, bacon, lettuce, tomato, mayo. served on a toasted sesame brioche bun
plantain & black bean vegetarian burger
$10.25
house-made plantain & black bean patty, lettuce, onion, avocado, sweet chili sauce. served on a toasted sesame brioche bun
Popular
Chicken
chicken tenders
$10.95
buttermilk fried chicken tenders. served with 1 complimentary dipping sauce. additional dipping sauces $0.75
Popular
buttermilk fried chicken sandwich
$13.95
buttermilk fried chicken, lettuce, pickles, mayo. served on a toasted sesame brioche bun
Popular
hot buttermilk fried chicken sandwich
$13.95
nashville style hot buttermilk fried chicken, pickles, deviled egg mayo. served on a toasted sesame brioche bun
Seafood
m+p's lobster roll
$32.00
100% fresh (never frozen) knuckle, claw and tail meat. dressed lightly and served with butter lettuce. topped with fresh lemon zest & local chatham kelp - market price
fish 'n chips
$23.00
locally sourced fried fish filet (2 pc). served with our house tartar sauce, coleslaw, lemon and naked fries
boaty the fishwich
$10.25
locally sourced fried fish filet, served with our house tartar sauce and american cheese on a toasted martin's potato roll. Select "Make it SPICY!" to bring the heat.
fried scallop platter
$28.00
crispy fried local day boat scallops. served with our house tartar sauce, coleslaw, lemon and naked fries
scallop roll
$18.00
crispy fried local day boat scallops, served with our house tartar sauce and butter lettuce on a toasted brioche roll
Hot Dogs
pop's dog
$8.50
100% all beef hot dog in a natural casing. bacon, grilled onion, shishito peppers, mom's sauce
mission dog
$8.50
100% all beef hot dog in a natural casing. bacon, grilled onion, pickled jalapeño peppers, ketchup, mayo, mustard
hot dog
$6.50
100% all beef hot dog in a natural casing
Other Selections
mom's homemade lumpia
$10.95
hand-rolled filipino pork eggrolls. served with a side of sweet chili sauce
house salad
$9.95
mixed greens, cucumber, pickled red onion, tomato, carrots. side of house vinaigrette
grilled cheese
$4.50
american cheese, served on a toasted sesame brioche bun
blt sandwich
$7.50
bacon, lettuce, tomato, mayo, served on a toasted sesame brioche bun
Fries
mom & pops fries
$7.00
naked fries topped with cheese sauce, grilled onion, pop's sauce
Popular
naked fries
$5.50
our house fries with a touch of salt
Popular
Sauces Extras
bbq sauce
$0.75
house-made bbq sauce
pop's sauce
$0.75
our house-made ketchup and mayo-based burger sauce, with a few secret ingredients added in
mom's sauce
$0.75
a delicious cream based sauce with a zest of fresh lime that refreshingly balances out the heat of our spicier burgers
Soft Drinks
fountain soda
$3.00
pepsi, diet pepsi, mug root beer, crush orange, dr. pepper, schweppes ginger ale, tropicana pink lemonade, lipton unsweetened iced tea
spindrift half tea & half lemon sparkling water
$3.25
12oz can
natalie's orange juice
$3.00
spindrift cranberry raspberry sparkling water
$3.25
12oz can
crush orange
$2.00
12oz can
spindrift lime sparkling water
$3.25
12oc can
Coffee
snowy owl cold brew coffee
$5.00
peru - finca la palma
snowy owl drip coffee
$4.00
jaws blend - medium body, jaws honors the looming threat of surprise that you might feel when you swim in our cape cod waters. our most popular blend is comprised of congolese and costa rican coffee, yielding flavors of dark chocolate, tangerine, and raspberry. Balanced enough to render a delectable espresso and complex enough for a traditional paper-filtered pour-over, our Jaws blend will keep you on your toes and render the outside world a little more interesting
Ice Cream
chatham ice cream bar
$7.00
chocolate chip cookies with chocolate chip cookie dough ice cream and dark chocolate fudge topping
ice cream
$4.50
vanilla, chocolate, chocolate & vanilla in a cup
frappes
$6.50
vanilla, chocolate, swirl, snowy owl coffee, snowy owl mocha. coffee and mocha frappes made with snowy owl cold brew coffee
Popular
Beer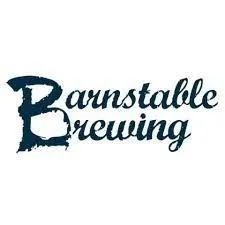 barnstable brewing blueberry ale
$9.00
5.3% abv - a refreshing light fruit ale fermented with frozen blueberries from maine and hopped with northwest us hops. floral and berry aromas, with just enough bitterness and biscuit malt back bone that makes this beer refreshing and crisp
bissell brothers the substance ale
$10.00
6.6% abv - our precious flagship. brightly dank and designed to be just mysterious enough.. hopped with falconer's flight, centennial, apollo, chinook, and simcoe
chimay rouge
$15.00
7% abv - chimay rouge (red) is the oldest of the chimays. its coppery color and sweet, fruity taste make it a particularly tasty dark ale
other half brewing ddh green city ipa
7% abv - hazy east coast ipa with loads of oats and hopped with simcoe, citra, and centennial. fruity, juicy, with a delicious creamy body and slight bitter finish
shovel town läg time light lager
4.5% abv - a crisp, refreshing german-style light lager. delicately dry hopped our favorite american hops. clean and crushable with notes of tropical fruits, coconut and a touch of pine. the perfect flavor complement to satisfy all day and not weigh you down for the long haul
devil's purse handline kolsch
$7.50
5% abv - our interpretation of a German style kölsch, mildly hopped with vanguard. this unfiltered rendition has pleasant aromas akin to lemon zest and cut grass, with a dry finish and refreshing taste
weihenstephaner hefe weissbier
$8.00
5.4% abv - our golden-yellow wheat beer, with its fine-pored white foam, smells of cloves and impresses consumers with its refreshing banana flavour. it is full bodied and with a smooth yeast taste
booch craft passionfruit blood orange hard kombucha
$10.00
7% abv - passionfruit blood orange is a vivacious but balanced mix of tangy blood oranges and tropical passionfruit, creating an unforgettable and unexpected flavor trip. bright, tart, & effervescent - consider this your tropical mimosa upgrade
vitamin sea brewing this is my happy face 2x neipa
8.1% abv - 2x neipa hopped with citra, amarillo, galaxy, columbus and magnum.
saison dupont belgian farmhouse ale
$13.00
6.5% abv - saison dupont is considered as "the classic" among the belgian season beers! coppery blond, the finest aromas and a strong bitterness transform this beer into a thirst-quenchener with no equal, just the way it was created
foam brewers distopian dream girl neipa
$13.00
7% abv - neipa - tasting notes - tropical, orange sorbet, creamsicle
allagash white
$14.00
5.2% abv - our award-winning interpretation of a Belgian-style wheat beer is brewed with oats, malted wheat, and raw wheat for a hazy "white" appearance. spiced with our own special blend of coriander and Curaçao orange peel, allagash white upholds the Belgian tradition of beers that are both complex and refreshing.
grimm color field sour berliner weisse
$14.00
3.5% abv - this berliner weisse is brewed according to the traditional method (true mixed culture fermentation of step-mashed, unboiled wort), and infused with a trio of botanicals: rose hips, chamomile, and hibiscus. the result is an incredibly refreshing, bone-dry, tart, earthy, funky, and floral beer that glows with an ethereal pink hazy hue
Cocktails
M+P's frozen calamansi margarita
$13.00
crafted in-house, el jimador silver 100% blue agave tequila, orange liqueur and calamansi juice, frozen and blitzed into a deliciously refreshing slushie. garnished with fresh lime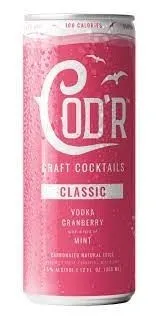 cape cod'r craft cocktails classic vodka cranberry
4.5% abv - our take on the time-honored cocktail is clean, crisp, and flavorful, with a refreshing kick of cranberry and cooling touch of mint
M+P's Frozen Grapefruit Negroni
$12.00
crafted in-house, dry gin, vermouth carpano botanic bitter and fresh grapefruit juice, frozen and blitzed into a deliciously refreshing slushie, garnished with fresh orange
south hollow spirits dry line squeeze rose gin lemonade
7% abv - we've paired our prize winning dry line gin with an elegant rosé of california grenache, all of it hand-crafted for a unique beverage of 35% rosé that's perfect over ice, pretty in pink, and game for any classic cocktail
boardroom spirits original lemon vokda iced tea
$8.00
ohza classic mimosa
made with 100% real orange juice and premium bubbly, our original mimosa packs the taste you know and love, but better. In fact, ohza has up to 80% less sugar and 60% less calories than one made at home or by your local bartender, but with all of the flavor
Wine
truro vineyards 2021 sauvignon blanc
750ml bottle - with a bright golden color that is clear and radiant, this sauvignon blanc offers aromas of white flowers, pear, peach and honeydew with a nice tropical zip.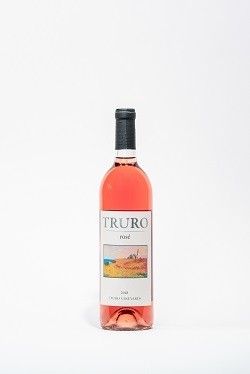 truro vineyards 2021 rosé
our classic dry rosé is pure summer in a bottle. harvested grapes are immediately whole cluster pressed to achieve crisp acidity and luscious fruit flavors
truro vineyards 2020 cabarnet franc
$20.00
750ml bottle - the signature varietal of truro vineyards. open vat fermentation, extended maceration and 18 months barrel aging all contribute to rich varietal fruit flavors and herbal tannins.
truro vineyards 2019 barbera
750ml bottle - this medium bodied dry red wine is barrel aged two years and has many cherry notes including sour and dark cherry as well as a crisp acidity
Merchandise
unisex motorcycle heather green
$24.00
unisex motorcycle heather blue
$24.00
unisex skateboard heather blue
$24.00
---
Attributes and Amenities
Wheelchair Accessible
Gift Cards
Parking
Online Ordering
Seating
High Chairs
Outdoor Seating
Takeout
All hours
| | |
| --- | --- |
| Sunday | 8:00 am - 11:00 pm |
| Monday | 8:00 am - 11:00 pm |
| Tuesday | 8:00 am - 11:00 pm |
| Wednesday | 8:00 am - 11:00 pm |
| Thursday | 8:00 am - 11:00 pm |
| Friday | 8:00 am - 11:00 pm |
| Saturday | 8:00 am - 11:00 pm |
Location
1603 Main Street, Chatham MA 02633
---
Gallery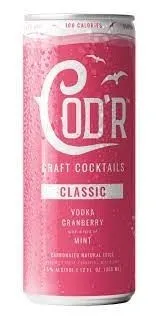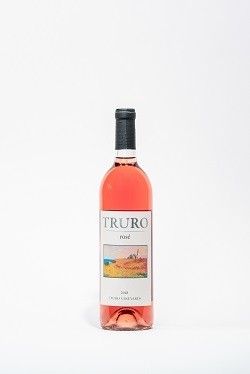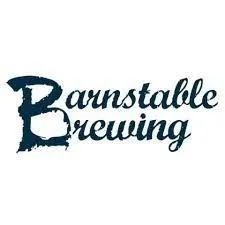 ---
Similar restaurants in your area
Popular restaurants in Chatham
More near Chatham
Orders through Toast are commission free and go directly to this restaurant
4.4 • 736 Reviews